Partners of the Neva Masquerade Cat Cattery
---
Athena Company - Exclusive distributor of BOSCH Tiernahrung GmbH & Co, represents Bosch, Sanabell, Totally Fernet feeds in Russia.
More information about Athens news:
---
---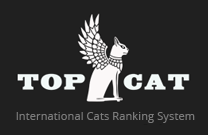 The cattery is registered on TopCat.

TopCat is a service designed to organize and conduct cat shows, as well as automate the compilation of a permanent animal rating.